Dr. Emma Wagner, D.C. is the best resource to help you heal from depression and anxiety by resolving the true underlying cause.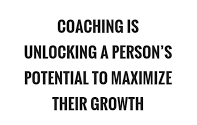 Without your health, other areas of your life suffer.
Not only does limited health affect you physically, it also affects you on an emotional and mental level, it affects your relationships, your work potential, how you deal with your friends and family…
It affects your whole life. 
Emma Wagner is a doctor of chiropractic that works with you by balancing your physical, emotional and mental. She specializes in the gut/brain connection, emotional release and accessing the power of the mind.
Need advise on Nutrition, Health or Transformation?
Request a free coaching call
It's time to take care of your health now!